The Silver Spring (MD) Alumni Chapter has partner with Cheeburger Cheeburger for a fundraising opportunity that will benefit the Metropolitan Kappa Youth Foundation.  The flyer is below and available as a PDF for the fundraiser scheduled on Thursday, January 26th at the Olney and Columbia Cheeburger Cheeburger restaurants from 5p to 9p. Please remind everyone to bring a copy of the flyer to Cheeburger, so we don't miss any potential donations. If someone, forgets their flyer the night of the event, Cheeburger will give them one.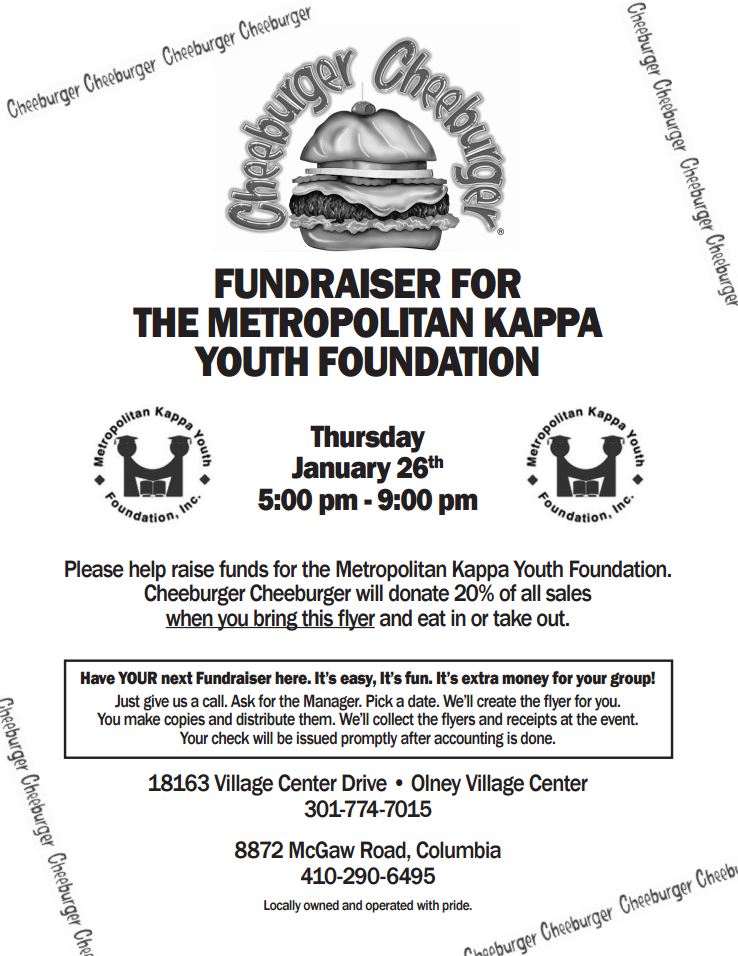 The 2013 Adolph J. Wade Kappa Cookout is scheduled for July 20, 2013.  For more details, go to the following link: http://www.silverspringalumni.com/Kookout/.
Brother, If you have served this nation in one of the branches of Military service, please complete the following form to aid our collection of data.